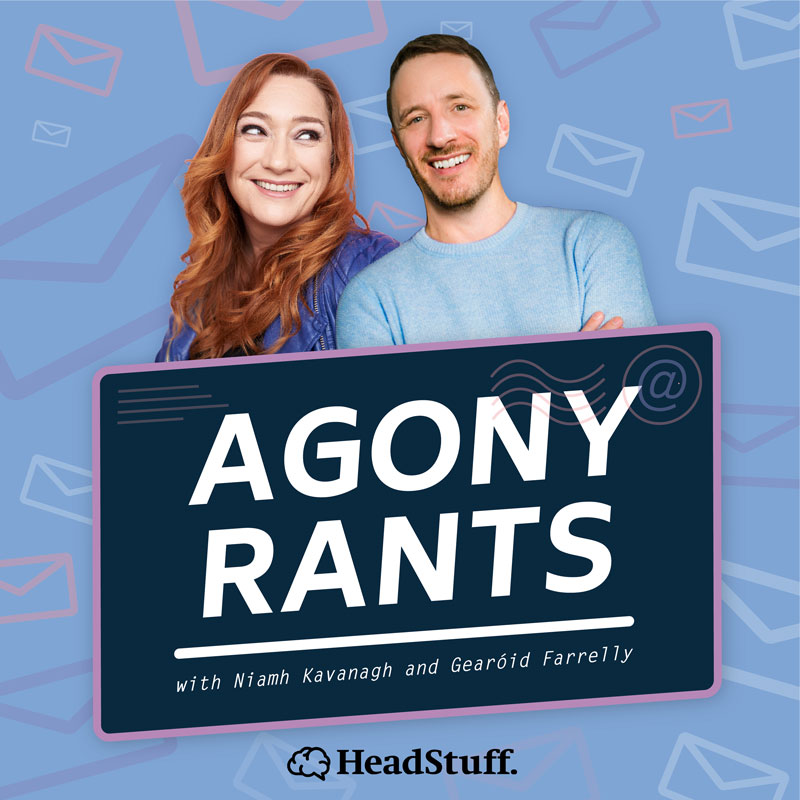 Show Notes
---
They're getting ready for the podcast awards but Gearóid is on a comedown and Niamh's friend fell or has had a fall, she's not sure. We have a followup about laminating. In the mailbag we have a problem from a couple who are getting married but still nervous about their beginnings and another from someone who has bought their first place and is getting overwhelmed with advise from family.
We have merch! Check out the merch store to support the show by buying yourself a present.
If you would like to support us we would love for you to become a member of HeadStuff+ and leave us a lovely rating/review on whatever platform you listen on.
Gearóid is on tour the rest of his dates are here.